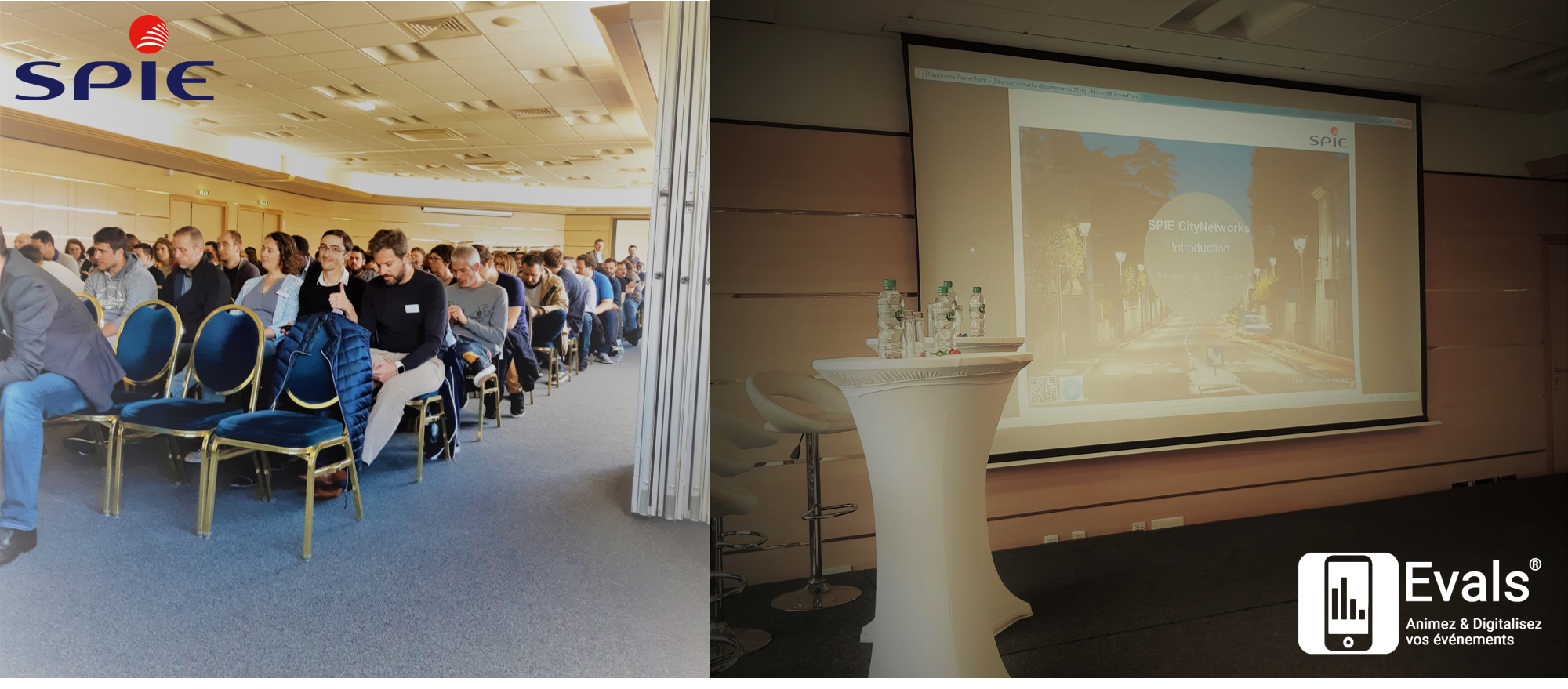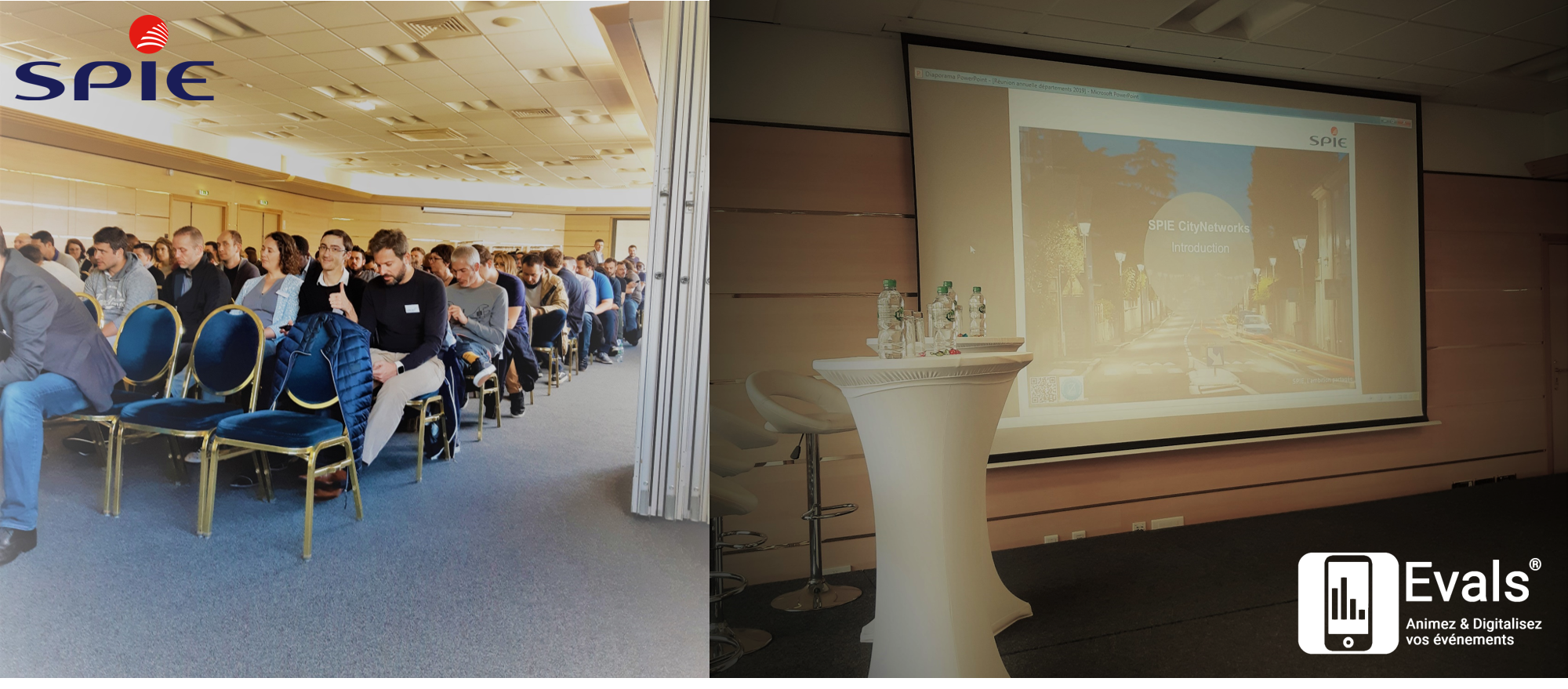 SPIE well used Evals independently !
The success story of a digitalized event !
SPIE France is the European independent leader of multi-technical services in energy and communication sectors. SPIE City Networks, one of its subsidiaries, support its customers for the conception, the production, operations and maintenance of the energy-efficient and environment-friendly facilities.
The 25th April 2019, the West-Centre Operational Management decided to use Evals during its annual meeting gathering 130 people. This enables discussions about the Westotel Nantes Atlantique project in La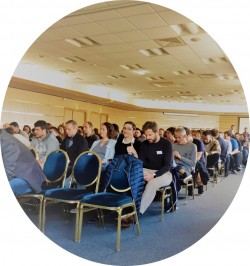 Chappelle sur Erdre and around their objectives for the coming months.
For a first time, we must admit that the Spie CityNetworks team did a good job! After a training session only two days before their event, many digital animations were conceived and executed to punctuate the event in an interactive and participative way. After a survey "today's weather", they did a step by step quiz on various subjects, but they also enable people to ask questions whenever they want through the digital open-mic. The internal organizing team also chose to use Evals to manage workshops, with 12 groups of 10 persons who suggested ideas before "voting" collectively in trophy mode for the best ones.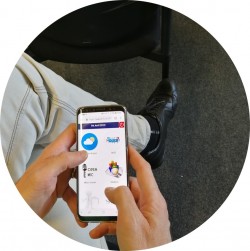 Finally, for a nice ending, everybody could give its opinions via live feedbacks on Evals. Many animations which have been really appreciated by all the participants!
At least, an interactive event, 100% successful and 100% managed, in total autonomy, using the really simple app Evals and its strong configuration capacity.
"Evals is a tool which allows boosting and digitizing a professional event ! Collaborative and attractive were the key words of our meeting ! We managed to discuss with everybody ans this allows, thanks to the reporting, to ensure a real follow-up to the meeting. Thanks a lot to Maud and Sylvain for their king help all along the event preparation." Delphine Hirel – Assistant mobile network project and FFTH / Assistant executive office – SPIE CityNetworks