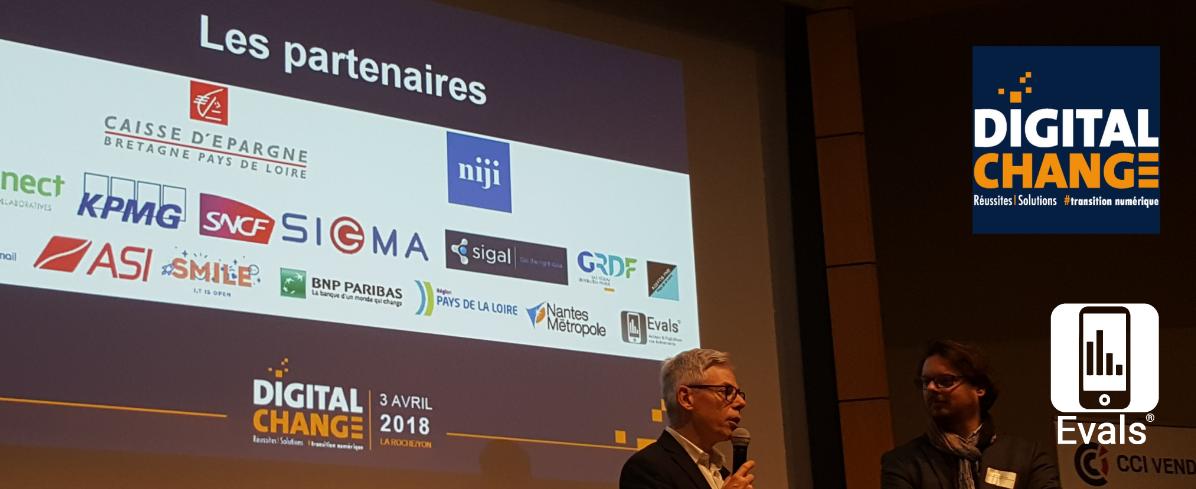 Digital Change choose Evals for an interactive and digital hosting !
Evals was used for hosting opening nights and Digital Change event.
Since the beginning of Digital Change, Evals is a partner of the event and allow the audience to speak.
Indeed, the solution has been chosen to allow the audience to interact in live with speakers during all the different workshop. They can also give their opinion or award the public prize.
All of these functionalities allow to host in live different moments of an event.
Back to La Roche Sur Yon's event where participants had the possibility to ask questions to the speakers.

"It's been 2 years since Evals and Digital Change started working together. This collaboration mainly deals with interactive hosting of a questions/answers part but also with the public prize. This year, we choose to add the vote for Trophies Boardthanks from an Evals's advice. Evals's solutions are very effective and their team is very reactive. Every Digital Change's partner adhere to Evals. Thanks Evals for your services and the interpersonal quality of our collaboration."